The Marina
you've always desired
Marina Resort
When service is synonymous with quietness
The Darsena San Marco is located at the mouth of the Belvedere Channel and has mooring places to accommodate boats from 4 to 18 metres. The mooring places are equipped with electricity sockets and drinking water dispensers; moreover, the dock is less than 900 m from the mouth out to sea. It has excellent depths from 3 to 6 metres.
It can also accommodate catamarans of up to 13 metres of length.
The only one in the area
Boat fuel station in Grado
At the Darsena San Marco there is the only boat fuel station in Grado for large boats.
Petrol and diesel filling station with easy docking on a floating pontoon. Excellent draught for all types of boats. Open all year round.
Well being also ashore
Solarium
Solarium terrace to sunbathe comfortably on the deckchairs or sofas or to cool off with a cold shower.
Needless to say, the view, like in the rest of the Darsena, is breath-taking!
Quality services
Water and electricity columns
All our pontoons, the pier and the yard are equipped with prepaid water and electricity columns. Each column is equipped with four water taps and four 16A and some 32A power supply sockets.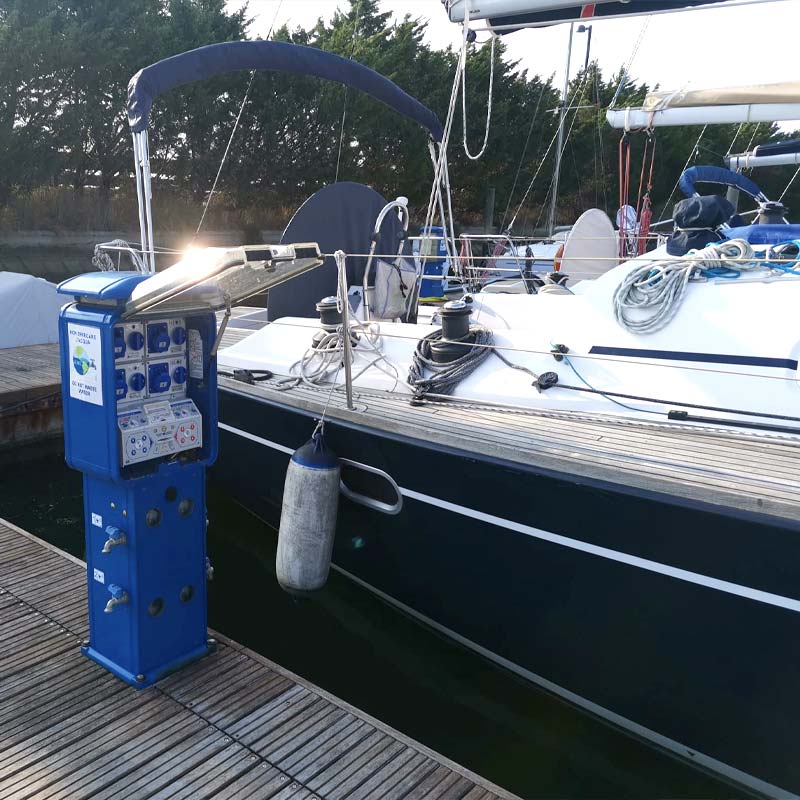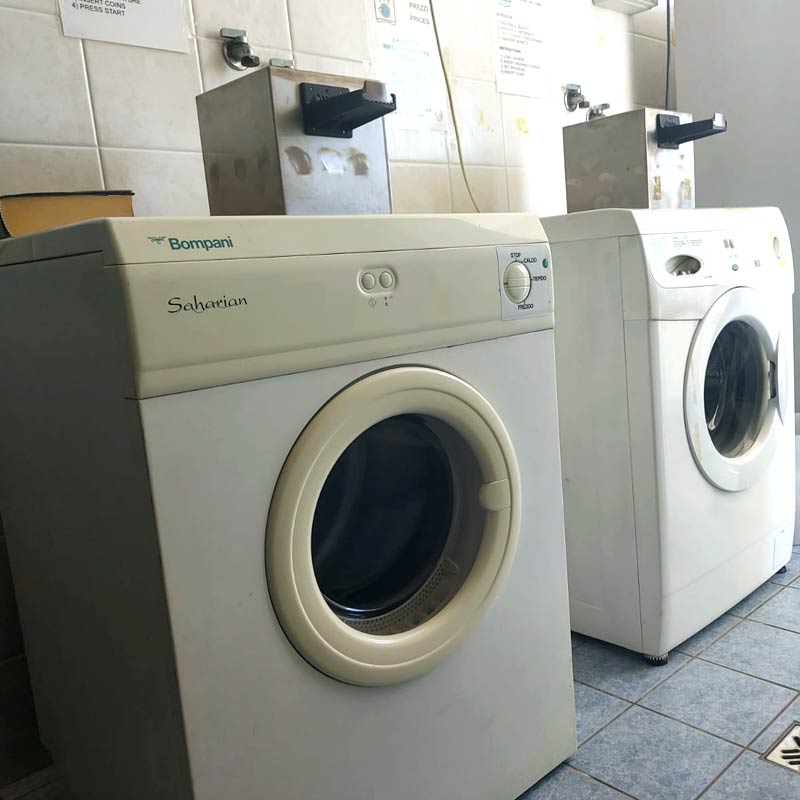 Quality services
Laundry service
A washing machine and a dryer running with 1,00 euro coins are available to all guests to make them easy to use even when the reception is closed.
Parking for the first car is free and available for all guests.
You don't have to hurry to reach us because you will always find a place, even for your guests!
Furthermore, bicycles, the most convenient means to get around Grado, can be parked in two dedicated areas for the whole duration of the reservation!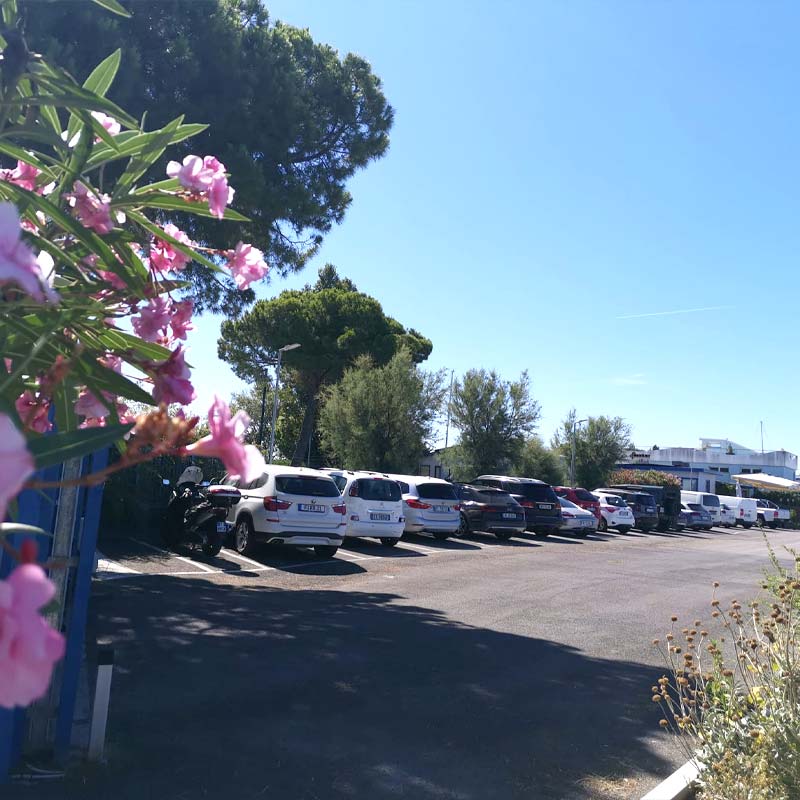 Quality services
Electric car charging stations
There are 2 charging stations for electric cars recently installed, with 2 sockets each, so that 4 places are available for charging.
Quality services
Bathrooms
The access to the bathrooms with hot water showers and heating is included in the reservation. There are no additional costs.
They are separate for men, women and disabled so as to offer the necessary privacy to everyone.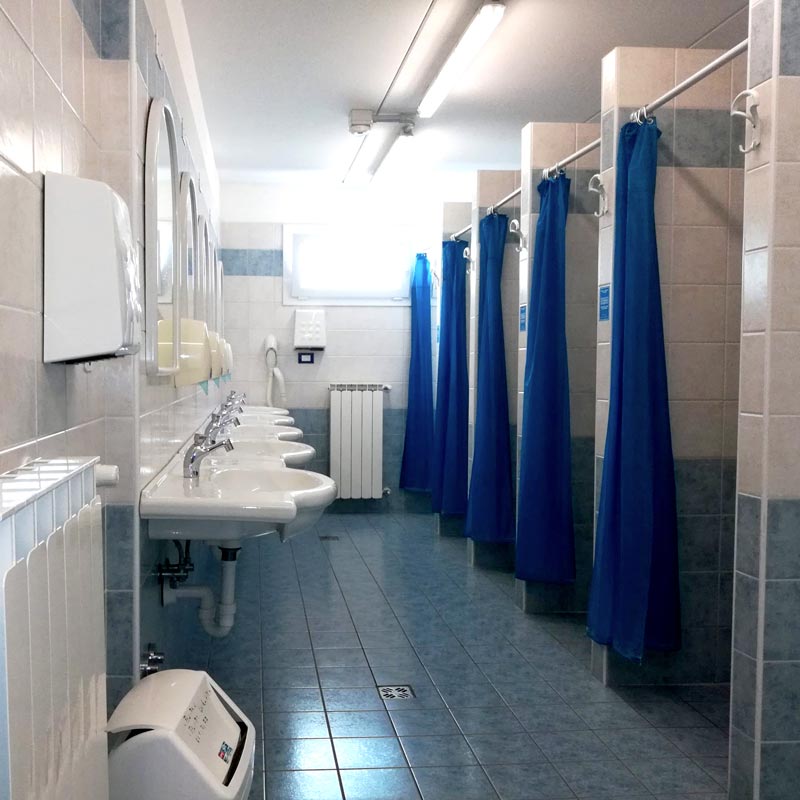 Quality services
Ecological island
Most of the waste produced by boats, especially when ashore for maintenance operations, are 'special' and must be disposed of according to regulations. Here you can find a place for batteries, filters, motor oil, paint residues, antifouling pots, brushes, rollers, clothing or packaging contaminated with hazardous substances and the like.
Quality services
Ice sales
The ice can be purchased either in the office or directly at the fuel station; it is sold in 5 kg bags and is a certified product.